Turning Your Passion into an Online Business
Posted On
Combining what you are passionate about with an online business is a win-win. Let me tell you why. You are going to pursue your passions no matter what and you need to make a living. So it makes perfect sense to make a living doing something you love – something you are passionate about. Here's how to make that happen.
Why Start an Online Business?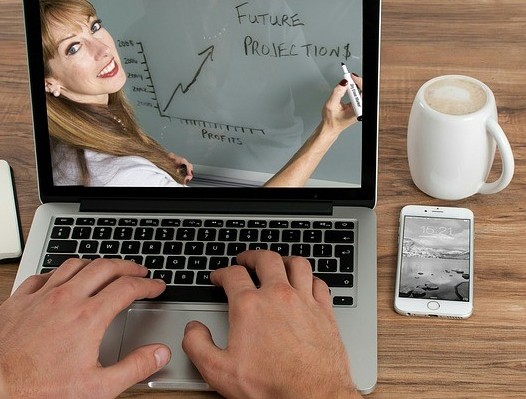 An online business offers freedom and flexibility that can't be achieved by a typical 9-5 job or by operating a brick and mortar store. I spent many years missing out on important events in the lives of my kids. Having the ability to start and stop work at any time I want from any place I choose has been priceless.
I no longer miss basketball or field hockey games. And I can take a mid day break to run into town if the kids need me or if I want to grab lunch with a friend. I never have to worry about what to do if one of the kids is sick because I can be home with them. And, I can still work while they nap or rest right beside me.
What are the Drawbacks?
Starting an online business takes a lot of hard work and time. If you already work full time to pay the bills, you will need to find the time to build your business. It takes dedication and commitment to be able to persevere and get a new online business to the point where you are making enough money to quit your job.
You will also need to hold yourself accountable. There will not be a supervisor or boss making sure you meet deadlines. You will need to take responsibility for your work and learn how to find your own resources for achieving success. It can be a challenge to rely only on yourself when you are used to having others to fall back on.
When you weigh the pros and cons, I think you will determine the pros of starting an online business far out weigh the cons. They certainly did for me!
How to Get Started – First Steps
The first thing you have to do is find a niche for your online business.  You want to find a need that people have and you want to fill that need.  The primary goal for your business is to help people.
Make a list of all of the things you love to do.  Make sure you include hobbies, interests and things people say you are good at.  Once you have that list add on things that you know about including what you have learned at any jobs you have had.
Once you have your list look it over and see what itmes you could write about that would help others.  You will want to choose a niche that you can write and write and write about.  Creating content will be how you make money so having a lot to write about will be key to your success.
When you have chosen your niche you can choose a domain name.  Make it simple.  You want something that is easy for people to remember.  If the name you choose isn't available in .com then find one that is.  Although there are other options such as .net or .org many people only trust and respect .com.
Building a Successful Online Business
After you have found your niche and purchased a domain name there are certain steps to follow to develop your business.  The process is the same for starting your first website as it is for your fifth website.
Your next steps:
Create Content – this is the way you develop trust and become an authority in your niche.  Earlier I mentioned writing, writing, writing.   That will be a big part of content creation.  You may also create videos or record podcasts.
Build Your Website – Clean, simple, eye catching and easy to navigate are your goals here.  There are multiple platforms out there for helping you build a website.
Search Engine Optimization – In order to monetize your website you have to have traffic (people visiting your website).  Using high ranking keywords will get you ranked well.  You can also pay for traffic which is aptly called pay-per-click advertising or PPC.  There are many SEO strategies to explore and once they start to make sense and come together for you the results will be rewarding.
Become the Authority in Your Niche – This takes time.  You chose your niche because you are passionate about it and you know a lot about it.  You will be sharing your expertise by creating content that people find value in.  You will be helping people solve a problem.  Join industry forums.  Become active on social networking sites.  Establish yourself as an expert in your field and gain the trust of your readers and the search engines.  When you are sharing something you love and are an expert about people will want to hear what you have to say.
Turn Visitors Into Customers – Once you have traffic you will have customers.  Earlier I mentioned monetizing your website. You do this by selling a product or service of your own or by affiate marketing (getting a commission for selling someone else's products).  You will be gathering information and creating a relationship with your visitors and when they become customers you always follow up with them to create repeat business.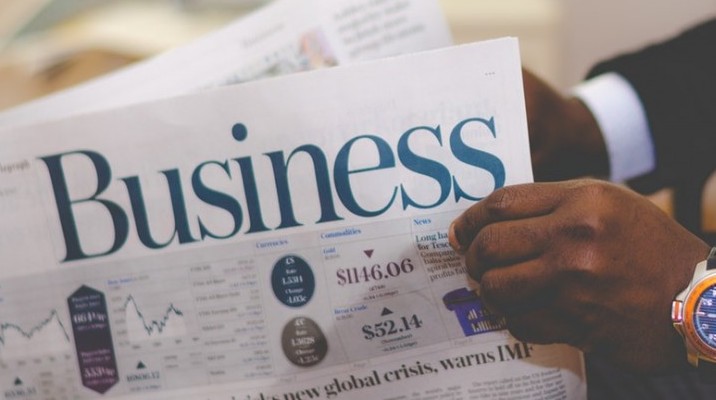 The Required Skills
The simple response to the question of what skills do I need to start on online business is – none.  An online business can be started up very quickly and easily without any previous experience or special skills.
Now the not so simple part – in order to move beyond the initial start up phase you will need to learn many skills mentioned previously.  You can learn these skills yourself or you can pay someone else to help you with the things you don't care to do.  Either way, you will find that the ever changing internet world demands that you keep evolving and developing new skills.
What Will it Cost to Start My Online Business?
When you think about all of the skills previously outlined and purchasing a domain name, web hosting,  site design, etc. it could become a costly venture.
I chose to start out completely for free by building a free website with a company that provides everything I need and offers a community of energetic, successful online business owners who share their knowledge.  Find out how I did this by
When To Get Started
NOW!  When it comes to starting your online business and creating the future you want, don't procrastinate.  The sooner you start your business and begin consistently developing a following the sooner you will be the respected authority in your niche.
Put your self limiting fears and doubts aside and take the plunge.  I had the same doubts and fears when I first started yet I took that first step and decided to give this a try.  I haven't looked back since.
When you persist in moving forward each day you will see that you can make a living doing what you love and trust me the feeling is so rewarding!
Don't wait – start for FREE right now!